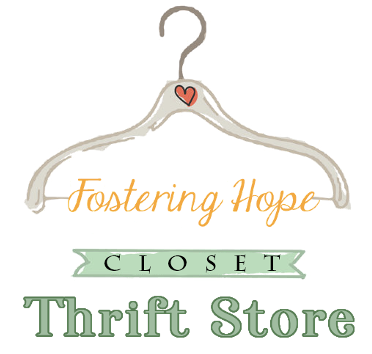 Fostering Hope Closet is a one-stop free resource for foster, kinship, guardianship & adoptive families for Laclede & surrounding counties. Families can shop for clothing, beds, toys, shoes, hygiene items, diapers, bedding, infant items & much more. The Fostering Hope Closet assists families on emergency and ongoing basis as clients are allowed to shop monthly.
The Fostering Hope Closet has grown significantly over the past 6 years and in 2022 served over 220 families and 500 children through over 1600 visits to the closet, distributing over $185,000 in in-kind donations and direct client needs.
The Fostering Hope Closet opened to the public as a Thrift Store in January 2023. All proceeds go to support the Fostering Hope Closet including paying rent & utilities to allow us to keep our doors open & provide our services free of charge to the foster care community.
Please visit the Fostering Hope Closet Facebook Page for more information.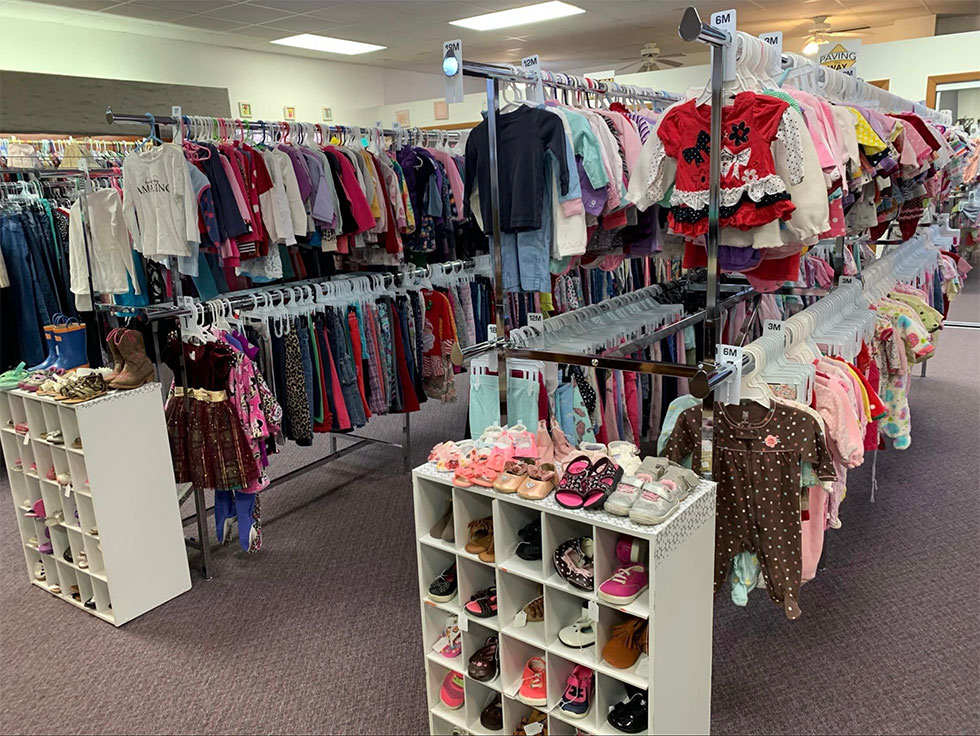 RESOURCES FOR FOSTER FAMILIES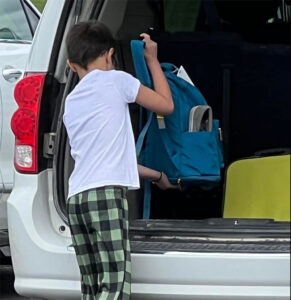 Hope for the Journey Bag
Hope for the Journey Bags are for children entering foster care & are made possible in partnership with Suitcases for New Beginnings.
Diaper bags, backbacks, or suitcases are packed by age & gender and contain needed items such as bottles, formula, bibs, receiving blankets, pacifiers, socks, underwear, PJs, hygiene items, coloring book, blanket, stuffed animal & more. They provide dignity and hope for children entering foster care.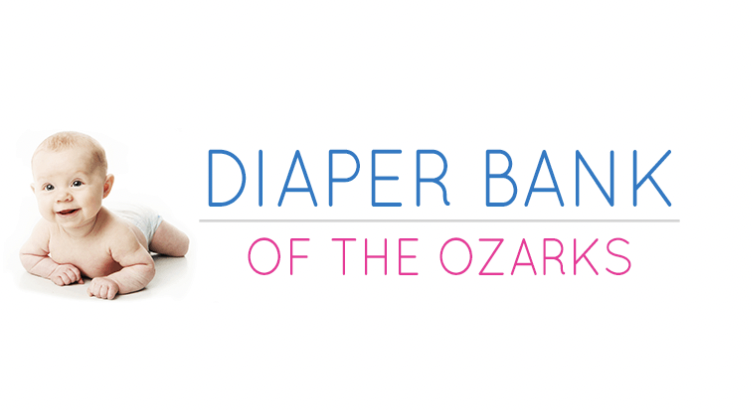 Diaper Bank of the Ozarks
The Fostering Hope Closet is blessed to partner with Diaper Bank of the Ozarks to distribute over 5000 diapers, pull-ups, and adult diapers to foster, kinship, guardianship & adoptive families annually.
Each month, families can receive one package of diapers and wipes per diapered child in their care. This eases the financial burden on foster families who are raising these vulnerable children.
Most foster children enter a foster home with zero belongings. Often the case workers aren't even sure of the correct size of diapers needed, meaning various sizes are required to find the right fit.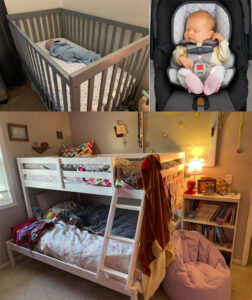 Cribs, Car Seats, Beds & Bedding
Imagine taking placement of a sibling group of 3: a newborn, 4 year old, and 6 year old. How much would it cost to purchase car seats, a crib, a bunk bed, mattresses, and bedding just so they can be safe & have a warm place to sleep?
Fostering Hope Closet provides all of these items & more completely free so foster parents can focus on providing the love and care these children desperately need. Due to sanitary & safety concerns, these items are generally new.
Prom is a special time for young adults, yet many of them cannot afford $500+ to purchase a dress, suit, shoes, jewelry and other items to make it a night to remember.
The Prom Closet is open to anyone in the community and is blessed to offer over 600 formal dresses, 100 suits/suit coats, 250 formal shoes, dress shirts & ties, hair styling products, & jewelry.
All formal items are provided free of charge to foster, kinship, guardianship & adoptive families and for the general public, for only a donation of $50 or 5 hours of volunteering at the Fostering Hope Closet.
If you have formal wear to donate or are in need of formal wear for any occassion, please contact us!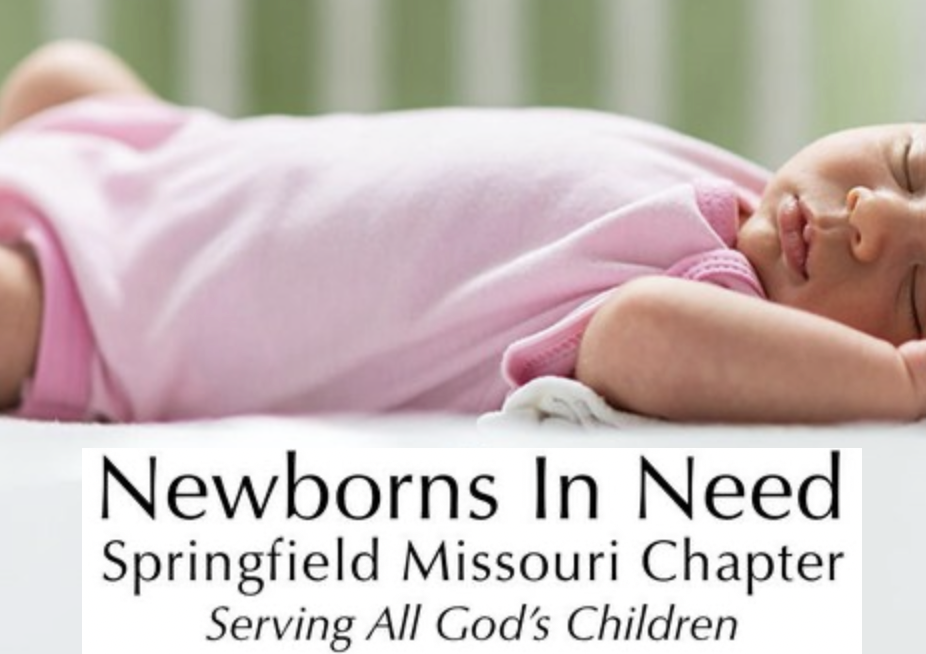 When a child is born into a needy family
they may only have a shirt and diaper to leave the hospital. When they arrive home if there is a home, there may not even be a warm blanket or quilt to wrap them. Newborns in Need aims to help solve that by creating layettes filled with many items they have made or that have been donated including:
Sleepers

Blankets or Quilts

Book

Hats

Soft Toy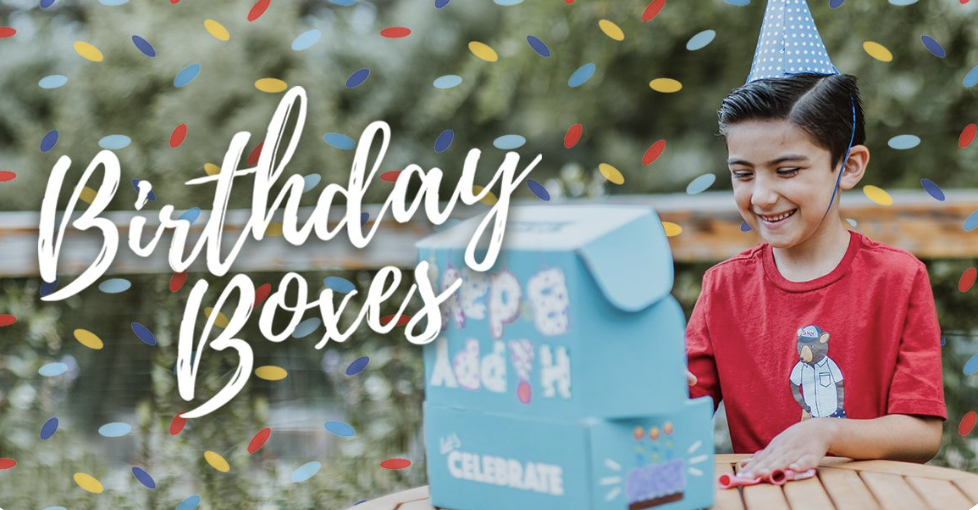 Birthday Box & Cake Kits including everything needed to throw a birthday party for a child in care including a cake mix, frosting, disposable baking pan, birthday card, candles, gift bag & birthday present.
Together We Rise, a national organization provides birthday party decorations through their Birthday Boxes.
Most children in foster care have never experienced a birthday celebration. The goal behind the Birthday Box program is to ensure that every child in foster care can feel seen and appreciated on their birthday. 
If you're interested in donating Birthday Cake Kits, party decorations or gifts, please contact us. The Fostering Hope Closet serves nearly 1000 children annually.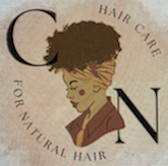 C&N Hair Care Kits were a project of Ciaria Keeney & Neva King through their Go CAPs course. This project holds a special place in the hearts of these biracial girls growing up in a rural, mostly white community.
The bags include a variety of products, styling equipment & tutorials to assist foster and adoptive families on their learning journery with ethnic hair.
The kits contain over $50 of items each and are available for free to any foster, kinship, guardianship or adoptive family in Missouri who has a child with ethnic hair.
Join the Fostering Hope Closet Family!
If you are a foster, kinshsip, guardianship or adoptive parent or case worker seeking resources for a new or existing placement, please follow the link to fill out the client form below to access all of the resources from the Fostering Hope Closet free of charge.
Clients & case workers can access services on an emergency basis as well as monthly for everyone in the home.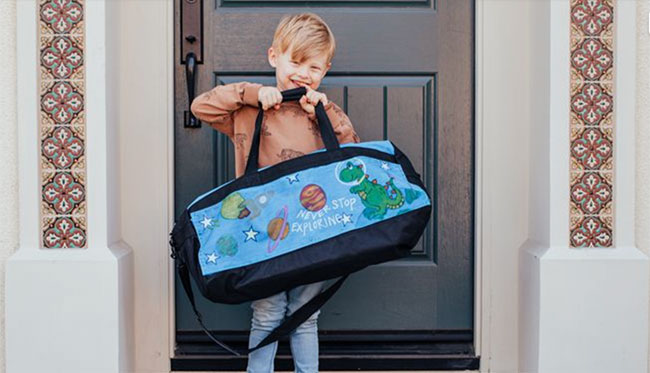 Sweet Cases Duffle Bag Program
Children in foster care have to abondon most of their belongings, and what little they are allowed to take is typically carried in a trash bag. This is extremely difficult & degrading for foster youth.
The Sweet Case Duffle Bag program began over a decade ago through Together We Rise as a way to ensure that children can move from placement to their forever home with dignity. These duffles are filled with clothing, shoes, and other items from the Fostering Hope Closet.
Each kit contains
Hygiene Kit
Warm Blanket
Plush Teddy Bear
Box of Crayons
A Fun Activity Booklet
Custom Decorated Duffle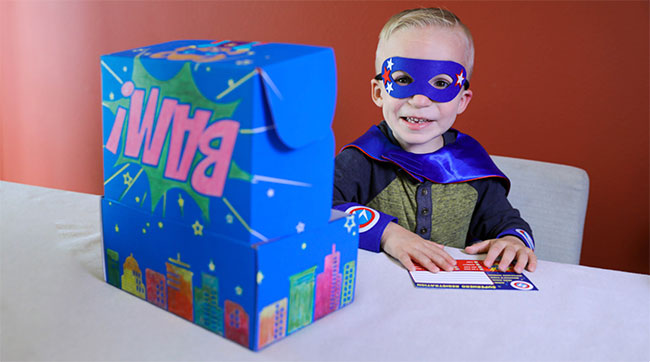 Superhero Boxes
Superhero boxes from Together We Rise combat the uncertainty and depression children often feel while in foster care. Imagine being ripped away from everyone and everything you know. Entering foster care is a trauma that adds to the trauma that brough them into foster care originally. 
The goal of Superhero Boxes is to help foster youth feel S.U.P.E.R. (Self Assured, Uplifted, Proud, Empowered, & Resilient)!
Each Superhero Box includes:
Mask & Cape
Bracelet & Power Cuffs
Pillowcase
Pencil & Eraser
Superhero Tattoos
Official Superhero Membership Card
STEM Boxes
Unfortunately, children in foster care are already behind and struggling academically. When a child enters foster care, they may move more than four times in their first year in care. A STEM Box from Together We Rise is a kit to help empower and inspire children in foster care while helping reduce education gaps.
STEM Boxes Include:
Dinosaur Dig
Kit Waddle Bot
Catapult
Tangram Kit
Lightbulb Cup
Lanyard
Paper Insert
Lab Coat & Safety Glasses
Activity Booklet
DO YOU HAVE ITEMS TO DONATE?
The Fostering Hope Closet operates solely on generous donations from people like you. Click the link below for a list of needed and accepted items & find out how you can get them to children in need.
Monday: 10 AM – 1 PM
Tuesday: 2 PM – 6 PM
Wednesday: 10 AM – 1 PM
Thursday: 2 PM – 6 PM
& By Appointment
22994 Professional Drive
Lebanon, MO 65536