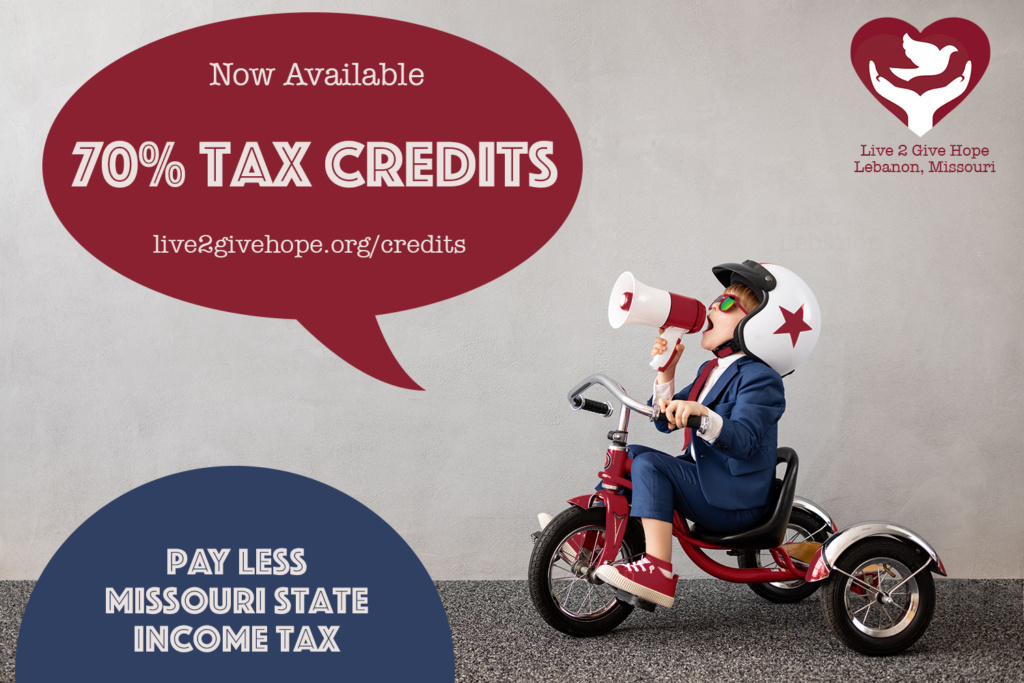 Live 2 Give Hope is excited to announce that we are approved to provide Neighborhood Assistance Program (NAP) credits to our donors in 2022. Eligible donors receive a Missouri tax credit equalling 70% of their monetary gift to Live 2 Give Hope.
For more information about how you can donate and save on your Missouri State Income Tax, please contact Live 2 Give Hope.
22994 Professional Drive
Lebanon, MO 65536
(417) 322-1862
info@live2givehope.org
For more information about Missouri's NAP credits, please visit the Missouri Department of Economic Development's website at https://ded2.mo.gov/neighborhood-assistance-program.